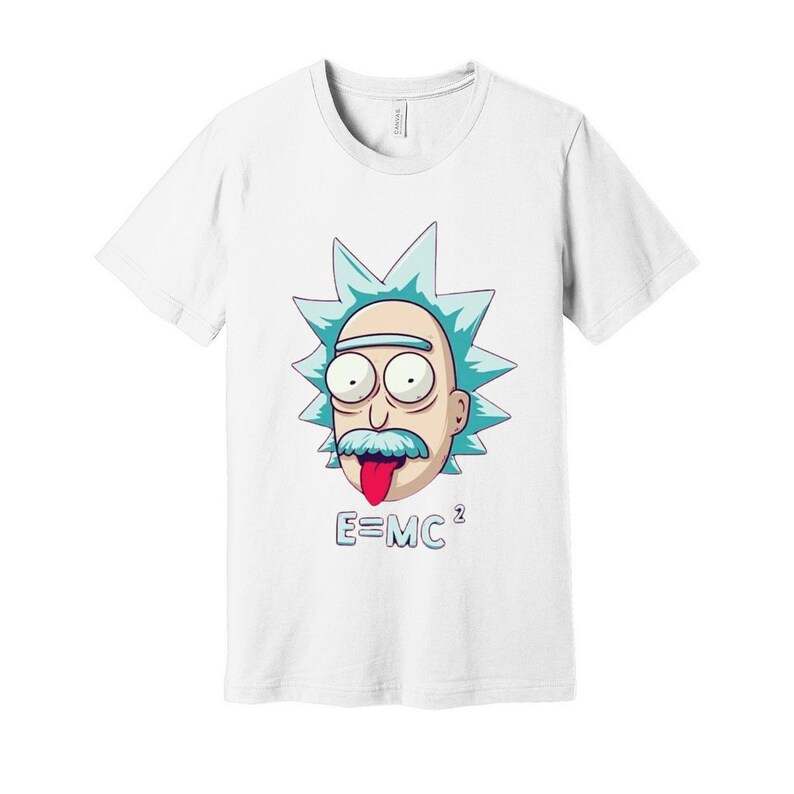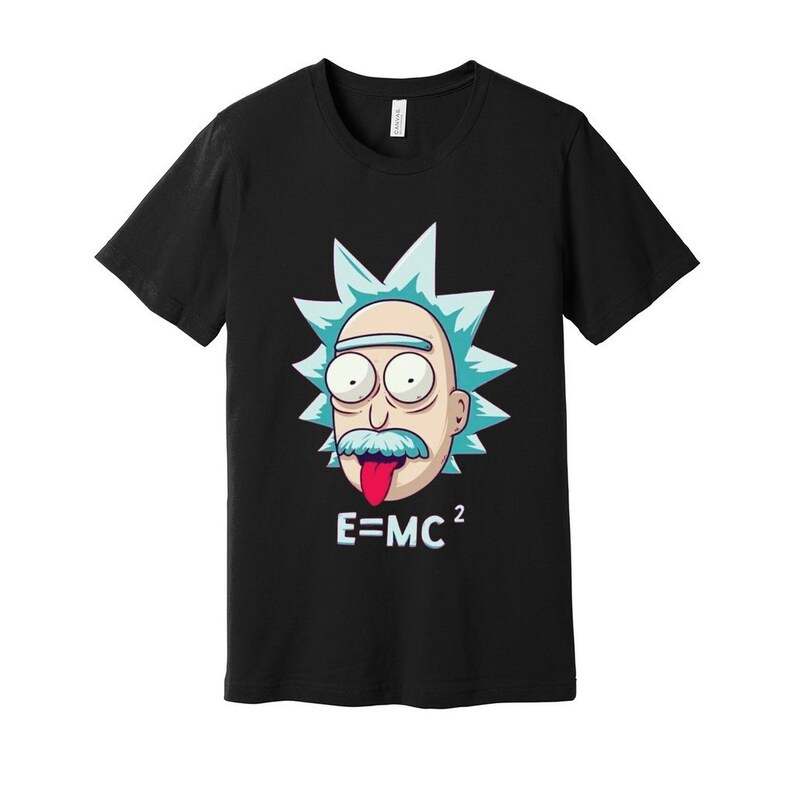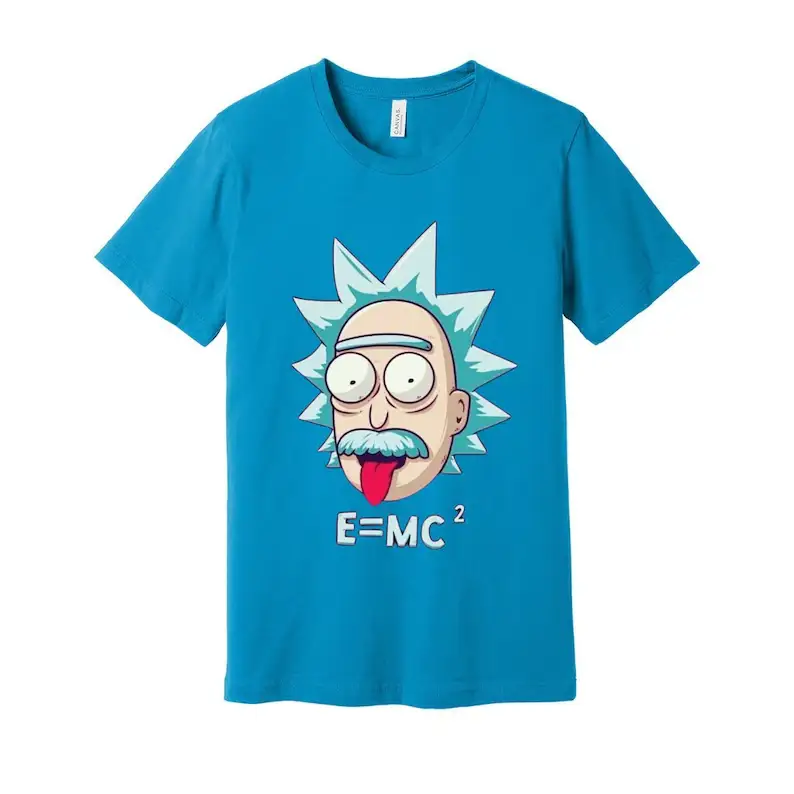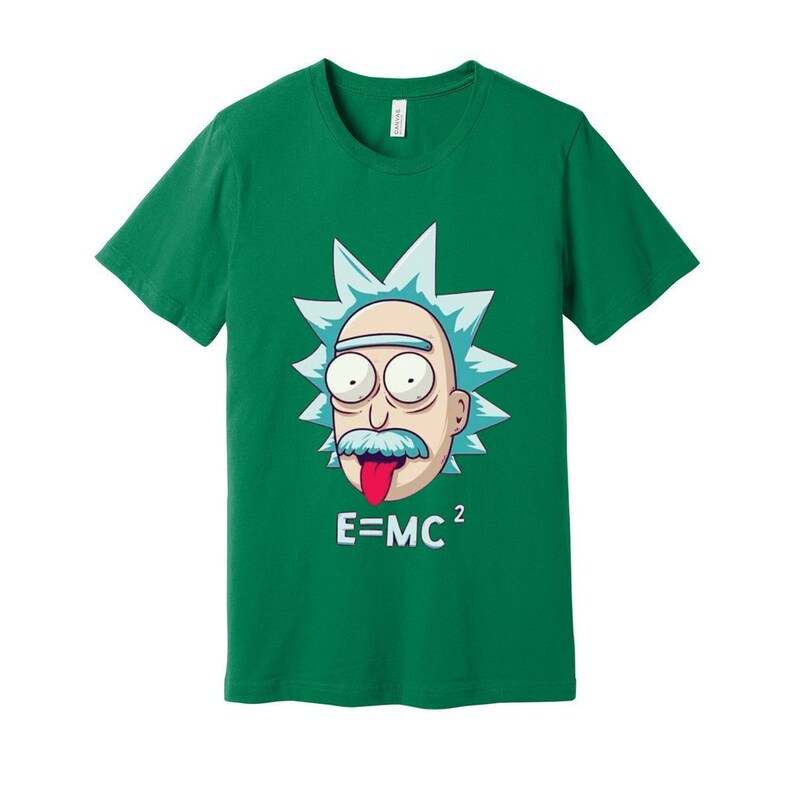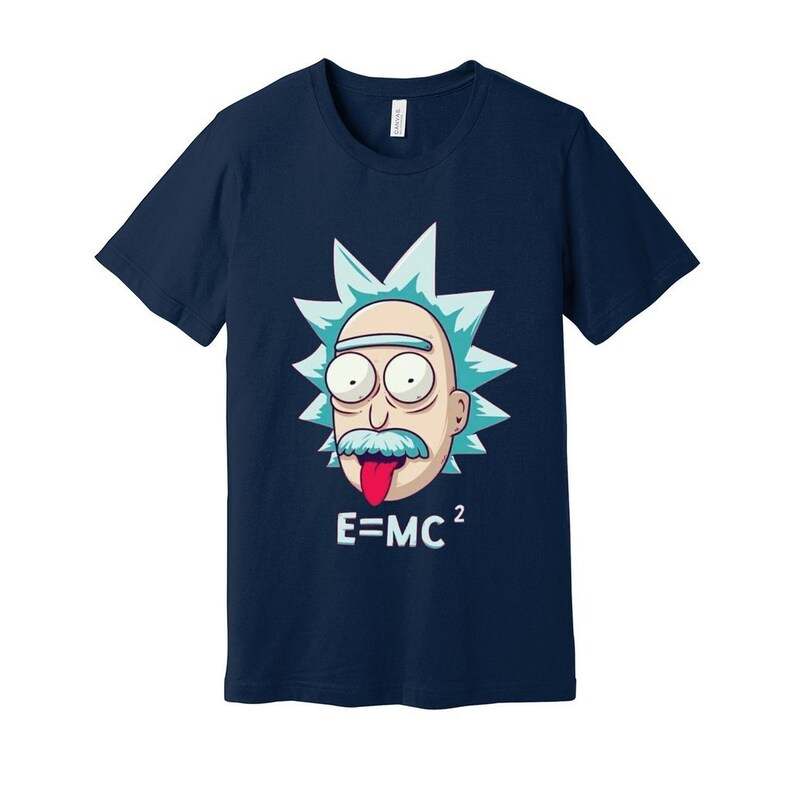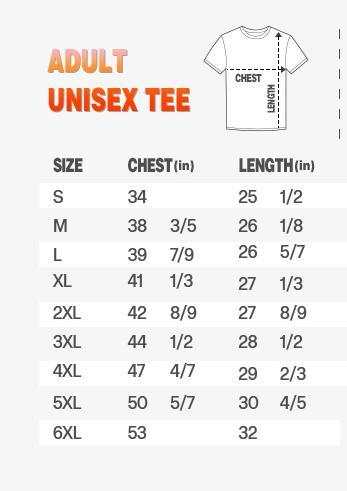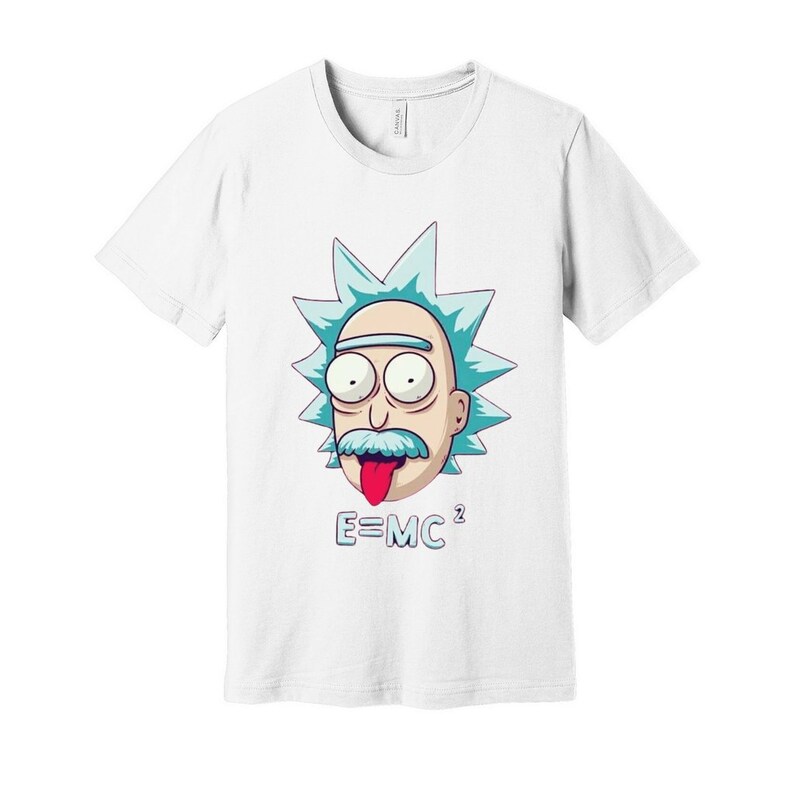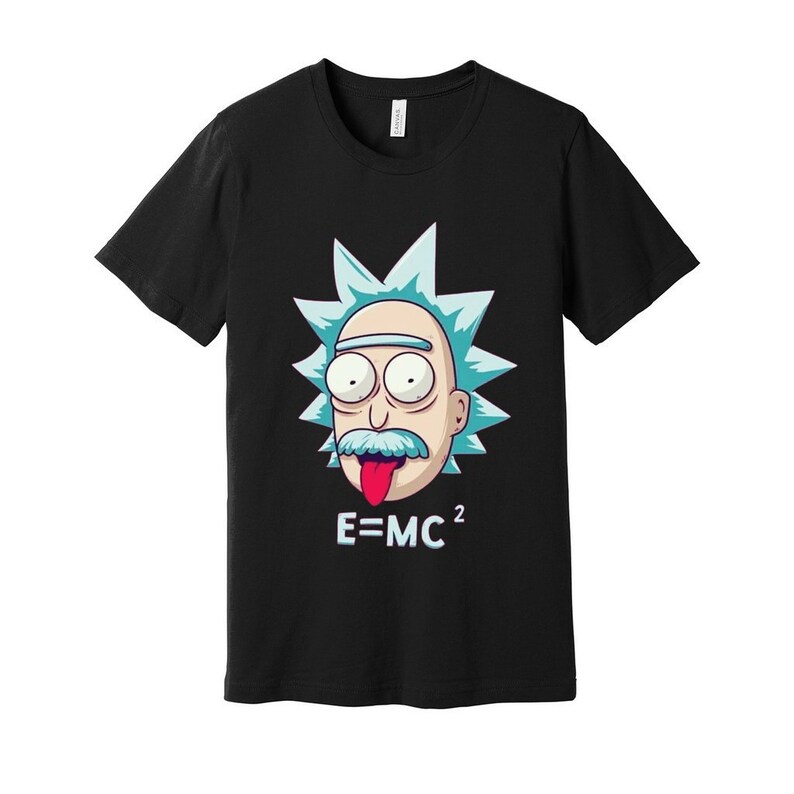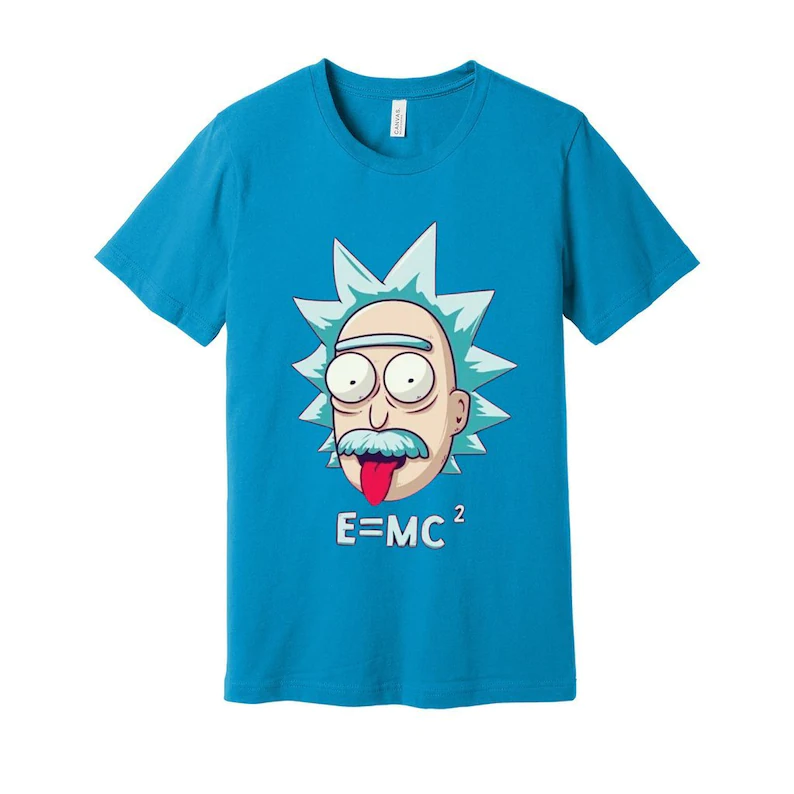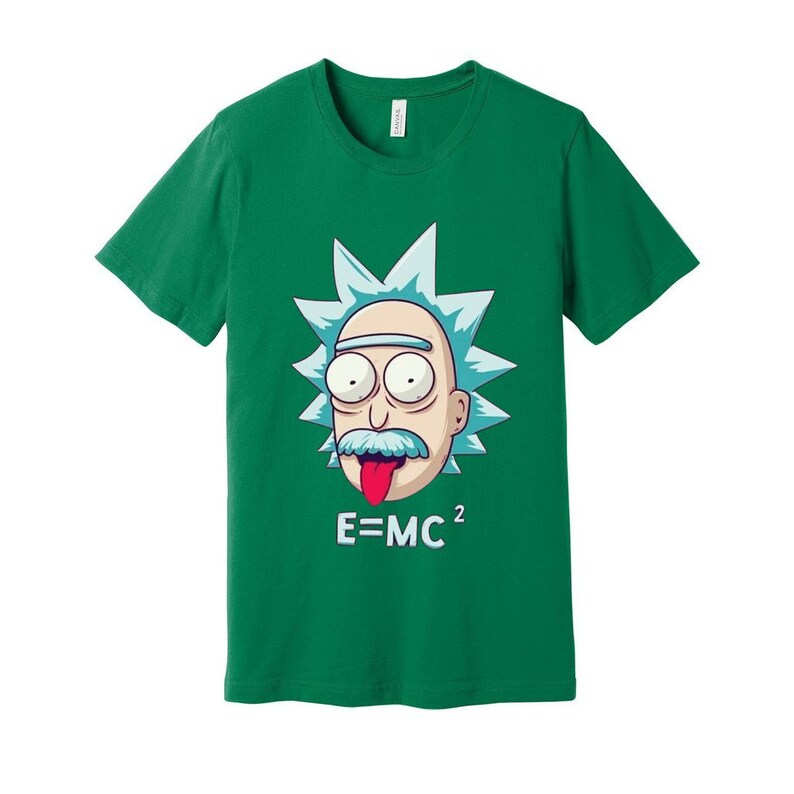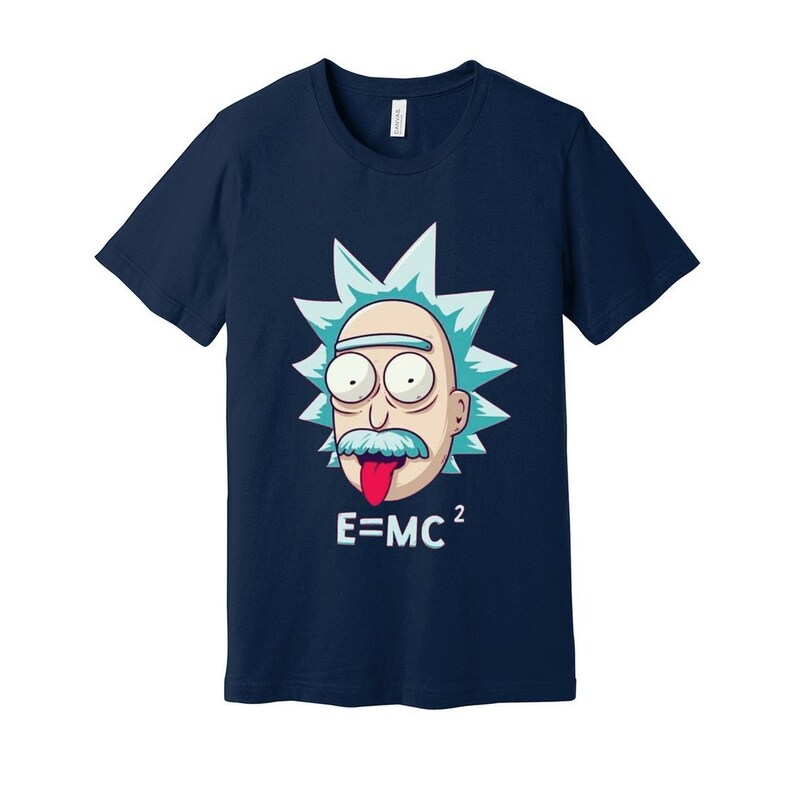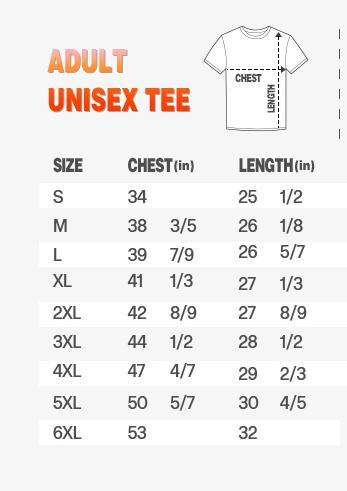 E=MC2 Rick And Morty T-shirt, Rick And Morty Unisex Jersey Tee
description

Show off your personality with this stylish E=MC2 Rick And Morty T-shirt. Not only is it stylish, but it is also breathable - perfect for those hot summer days. You will be able to show off your school pride with our lightweight, breathable and ultra-soft durable E=MC2 Rick And Morty T-shirt.

You can look stylish with a pair of wide-leg pants. You can also pair it with a short skirt to look cute and playful. It can also be paired with a pair of jeans for a simple and stylish look.
Available in men and women sizes S-6XL.
We offer free shipping on orders over $49.
Returns and exchanges within 60 days.
shipping

Free shipping for orders over $49

You can choose the shipping method during checkout:

Standard shipping: $7.99

Arrives 7-15 business days after the production time

Express Shipping: $29.95

Delivery 4-6 business days after the production time
Welcome to Rick And Morty Shirt Store
Hello, welcome to Rick And Morty Shirt Store. You must be a lovely and Justice person. Our Rick And Morty Shirt Store include a huge amount of Rick And Morty Shirts. All the merchandise is printed with Rick And Morty characters or logos. It is a good place to dig Rick And Morty treasures for both girls and boys. If you are a Rick And Morty fan, you will find many amazing Rick And Morty shirts here and you will be surprised by our exquisite product design. We are Rick And Morty fans so we want to sell the best Rick And Morty shirts and make our shop a reliable Rick And Morty Store so that you can choose us as long as you want to buy Rick And Morty shirts.
Introduction of Rick And Morty
Rick and Morty is an American adult animated sci-fi sitcom created by Justin Roiland and Dan Harmon for Cartoon Network's late-night show Adult Swim. The series follows in the footsteps of mad scientist Rick Sanchez and his impressionable grandson, Morty Smith, in a fantastical experience that takes their domestic family life and adventure across dimensions. Roiland voices the duo, while Chris Parnell, Spencer Grammer, and Sarah Chalke voice the rest of the family.
The series originates from the animated short film "Back to the Future" and "The True Animated Adventure of Doc and Mharti" created by Roiland, which was originally a parody of the film "Back to the Future", which was broadcast on Channel 101. When Harmon was planning a TV show for the ADULT SWIM, he and Roiland decided to develop a show based on the short film, with some changes. In January 2014, the series returned for a second season, which premiered on July 26, 2015. In August 2015, "Adult Swimming" was renewed for a third season consisting of 10 episodes. It premiered on April 1, 2017, and began airing on July 30, 2017.
The show was widely praised for its creativity and humor. The fourth season, which aired in November 2019, is now over. On March 31, 2021, the final trailer for the fifth season of "Rick and Morty" was released, which already started on June 20, 2021. On August 6, 2022, Rick and Morty officially released a trailer for its sixth season, which will premiere on Adult Swim on September 4.
Story Content
Genius and mad scientist Rick suddenly returns to his daughter Beth after years of disappearance. And set up a science lab in her garage. Rick has a "portal gun" that can travel to all dimensions of the universe. Inexplicably, his grandson Morty became his assistant, often being dragged into his homemade spaceship to join him on all kinds of crazy and exciting cosmic adventures. Daughter and son-in-law Jerry is dissatisfied with his madness, but there is nothing he can do about this genius scientist.

Our Recommendation
Want to wear Rick And Morty? Want to show your love for Rick And Morty on the street, by the sea, or in the mall? Like running into a Rick And Morty fan like you on the street wearing a Rick And Morty Shirt? Our Rick And Morty Shirt is the perfect choice for you.
ü Rick And Morty Hawaiian Shirt
Rick And Morty Hawaiian Shirt adopts simple cutting. But the color is very bright, with the bright and warm island scenery of Hawaii, it looks comfortable and suitable for the scene. Going to the beach in summer is a must-have item.
In summer, when you go to coastal areas, Hawaiian shirts are everyone's first choice.
Not only at the seaside, but in the city, wearing Rick And Morty Hawaii Shirt, you must be the "color adjuster" of the whole street. Whether it is worn alone as outerwear, or worn under a suit or jacket, it is very personal.
Legend Never Die, Black Never Die. Black is always the most inclusive color. It has a good slimming effect and is suitable for a wide range of occasions.
T-shirts are one of the most popular clothing items in spring and summer. Especially in high-temperature weather, T-shirts are loved by everyone for their natural, comfortable, and cool advantages, and appear on many social occasions. It has also become a seasonal garment that people are happy to wear. At present, it has become a fashionable dress that men, women, and children around the world love to wear.
Rick And Morty T-shirt not only has a variety of colors to choose from, but the lightness of the fabric also makes the wearer feel more free and easy, and elegant.
Because the cutting design of the styles is relatively simple, you can mix and match with the styles in the store at will. If you like a cool, easy-going style, try this T-shirt from us.